We believe that it is important to be interested in the whole of God's world and even when we cannot perhaps get directly involved we can support those who do.
We have particularly close links with BMS an organisation that acts on behalf of the Baptist denomination in the UK in responding to a variety of needs throughout the world. We are also pleased to be involved through one of our members in the work of the Lifeline fund which brings relief and hope to some to the most deprived in Malawi.

The Lifeline Fund have built a village for the care of orphans at Namisu, near Blantyre. The orphanage is home to 80 children, and another 320 benefit from day care. The village provides healthcare, schooling, agriculture and vocational training.
Further schools have been built, including one at Namarita, near Zomba, where no educational facilities had ever existed. As many as 385 pupils enjoy these facilities, and a further 100 children benefit from a thriving nursery school.
Lifeline currently build a new day care centre every 6 weeks. These centres care for hundreds more orphans, providing food, healthcare and clothing as well as teaching them skills such as growing their own vegetables.
Under their orphan scholarship scheme, young people are studying agriculture and irrigation at Malawi University, while others undertake training in nursing, teaching and various trades.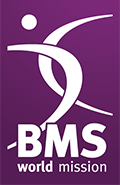 BMS World Mission is a Christian mission organisation, working in around 34 countries on four continents.
BMS believes in holistic mission, an approach that stays true to the Christian call to evangelisation without neglecting the duty to take care of the physical needs of the poor.
BMS works through long, medium and short-term workers, teams and volunteers, as well as a large number of supported national partner workers around the world, providing people, funding, training and expertise in the core areas of our work:As one of the world's oldest Protestant mission organisations (founded in 1792 by William Carey, the father of modern mission) BMS has longstanding relationships with partner organisations, umbrella mission agencies and local church unions in the countries in which it works.
This, along with a long-term approach, ethical policies and supreme cultural sensitivity, has made BMS one of the most trusted names in mission worldwide.